Academic Year 2018-2019 Selected Students  
Company Name: Sai Technologies Pvt. Ltd Aurangabad
Selected Student :
1) Akshay Jadhav (BCS IIIrd Year) As a Website Developer
2) Reshma Satpute(BCS IIIrd Year) As a Android Developer
3) Manisha Bhausaheb Chinchole (BCS IIIrd Year) As a Software Developer
4) Pooja Madhavrao Misal (BCS IIIrd Year) As a Website Developer
Naukri.com is the largest online job portal, which has the biggest network of clients and companies in all possible fields. The site has also extended its services to marriage and real estate. The site first came into being in the year 1997 and has been accredited as being the leading job site in India by reviews and ratings. The site has a nifty feature of Job Messenger for sending job opportunities to the registered users.
---
This is another prominent job website, which has an equally extensive network of job providers and seekers in Monster.com. The site provides jobs for job seekers in all avenues and provides opportunities to job providers to look for the right people with worthwhile skill sets.
---
The site, a subsidiary of the Times Group, is fast becoming one of the top job sites in India. It provides excellent opportunities to job seekers and job providers in all fields. With this, portal users can display their work portfolio and samples for communicating with employers.
---
This site has gained a lot of popularity in the North Indian states. The site focuses on specific job providers associated with specific requirements. Many jobseekers register in the site and the site is hugely popular in the northern states of the country.
---
5. Careerjet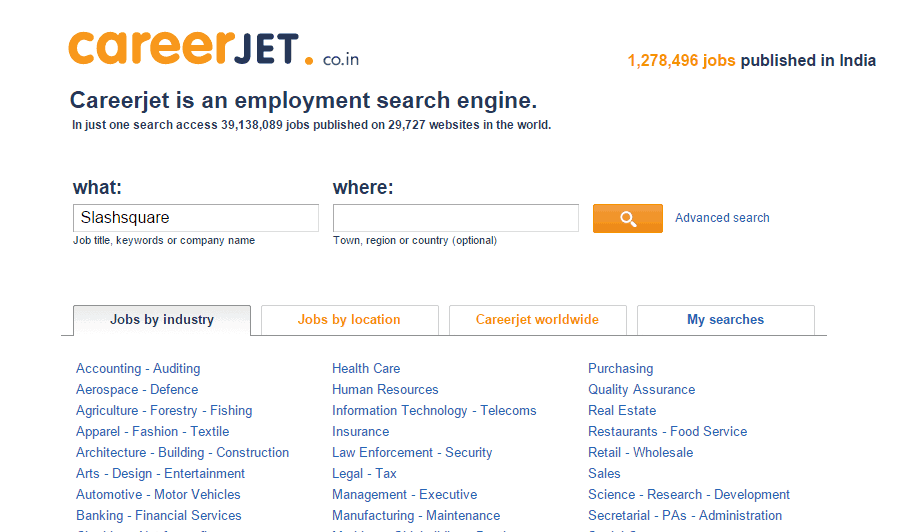 The site is one of that has revolutionized the job search industry in a considerable way. The site is one of the easiest to use and the element of usability is particularly pronounced. The site provides for jobs for people with diverse skill sets.
---
The site provides detailed information of various types of jobs to freshers as well as experienced professionals. The site came into being in the year 1999 and had been on board ever since.
---
Clickjobs.com allows you to customize your profile decidedly apart from connecting you with the desirable people. The site helps you keep your profile in the database and disclose information that is intended.
---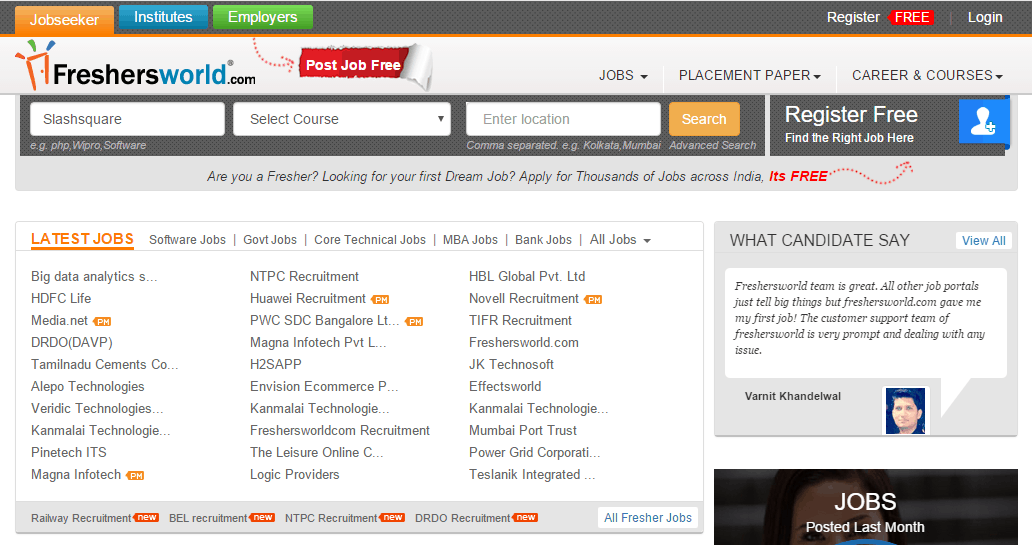 Freshersworld is one of the best job portals for freshers. The site also offers opportunities to trained and experienced professionals but is most useful if you are a fresher who is searching for a job. The site helps you to connect with the right people over the internet and let you get a job on demand lines in the industry of your choice. It is the most popular sites for freshers and user reviews for this site have been outstanding.